Biosafety Solutions (Covid-19)
Gain peace of mind with germicidal ultraviolet light disinfection.
Biosafety solutions that minimize the risk of infection by bacteria, fungi and viruses.
Achieve safe and contaminant-free spaces in any environment.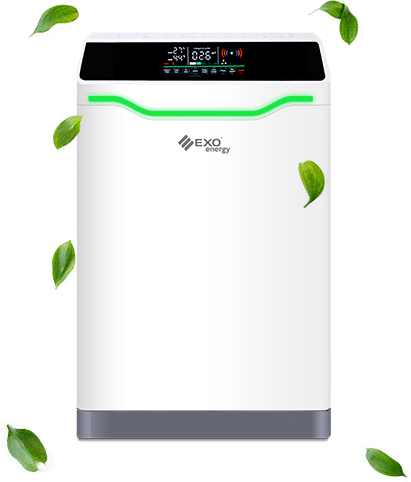 Smart Filter
Purificador de Aire Inteligente EXO Energy
Filtra hasta 99,99% virus y bacterias de ambientes gracias a sus 8 etapas de filtrado que incluyen filtro HEPA13, pellets de carbón activado, luz ultravioleta y los comprobados beneficios de la ionización.
Aire puro libre de contaminantes, virus y bacterias.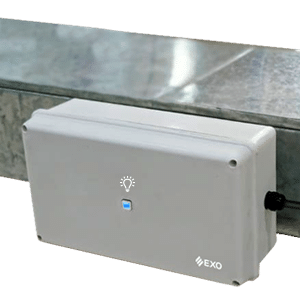 Desinfectante Pampero
Ultraviolet light for ventilation systems
Esta unidad de desinfección permite bajar la carga viral utilizando los mismos sistemas de ventilación y aire acondicionado ya instalados.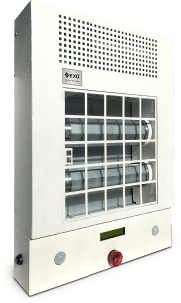 LANIN Intelligent Germicide
Ultraviolet light emissions per interval
It disinfects elevators, bathrooms, corridors, receptions, dining rooms, passenger transportation and any area that requires it.
It includes a safety mechanism that interrupts operation in the presence of people.



ANDES UV-165
Mobile Germicidal Ultraviolet Light Unit
This mobile germicidal unit transforms environments into spaces free of bacteria, fungi and viruses.
It is only necessary to place it in the place you want to disinfect and put it to work for the required time, after a few minutes, you could reach disinfections of up to 99% in the irradiated area.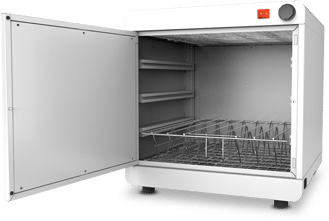 Pampa germicidal chamber
Disinfection of incoming and outgoing objects
It has a double opening system to enter and remove objects from the front or from the back.
It includes a timer and safety control that interrupts the emission of ultraviolet rays if any of the doors are opened too early.

Cubra todas sus necesidades de bioseguridad con controles de acceso y gestiones remotas.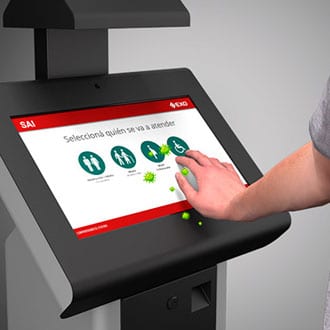 Auto Cleaner
Germicidal module for terminals
Germicidal module based on UV radiation, designed for touch screens and intercoms.
Permanent disinfection of touch screens in self-service terminals.
Parana DS-6
Mobile olfactory sensory perception unit
This electronic system is developed to detect the user's sensory perception of smell.
Ideal for the entry of employees, third parties or customers in certain situations.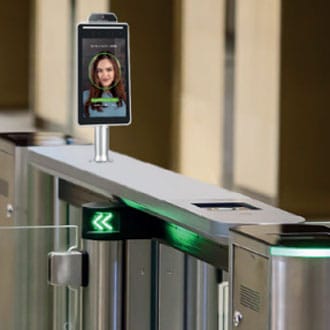 TX30 Face Scanner
No-touch scanner with temperature control
This no-touch terminal, conceived for the registration of personnel entry, makes a facial recognition of people and performs an automatic measurement of their body temperature.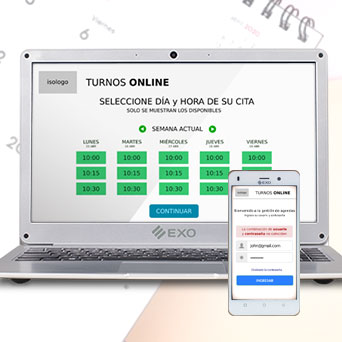 Web Appointment Booking
Manage shifts remotely
Web solution for online appointments that allows you to manage the flow of people attending branches, offices, shops and clinics, among others.
We take care of the most important things
Estamos comprometidos con el desarrollo de soluciones que se ajustan al contexto actual. Escríbanos y lo asesoraremos en la solución de bioseguridad más adecuada a sus necesidades.