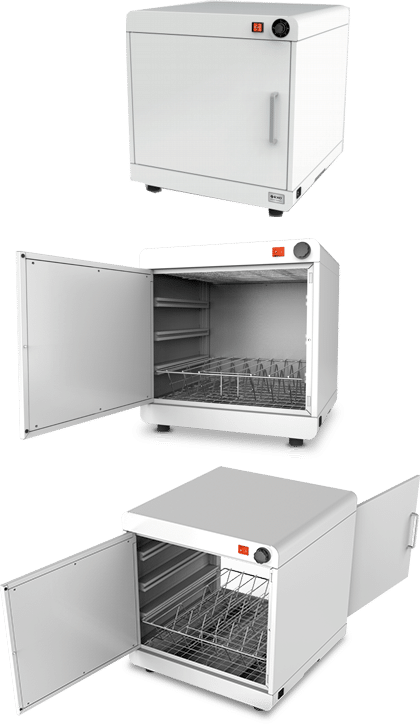 Objects and documents free of bacteria, fungi and viruses.
This high power equipment for disinfection of objects and documents is based on UVGI irradiation (germicidal ultraviolet light), which due to its characteristics, frequency and energy, is optimal for inactivating bacteria, fungi and viruses. 1
Its operation is extremely simple, with its 100W of real UV-C light, it is only necessary to place the objects to be disinfected inside the chamber and activate the timer for the required time, in this way, and after two to five minutes, disinfections of up to 99% can be achieved. 2
1. According to international experience and research. 2. According to technical literature.
The EXO Pampa UV-100 Germicidal Chamber can disinfect multiple objects inside in less than 5 minutes, with low energy cost and high efficiency.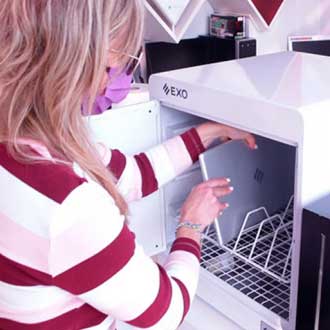 Double opening with shutdown control
It allows one person to place the objects by accessing the front of the chamber and, after disinfection, another person to take the objects by accessing the back of the chamber.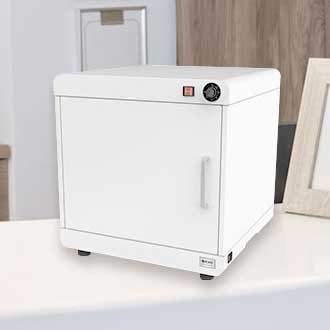 Multiple usage destinations
Hospitals and Clinics
Health and geriatric centres
Laboratories
Shops
Reception of products
Warehouses and depots
Customer service offices
Companies
Reception of mail and courier services, among others.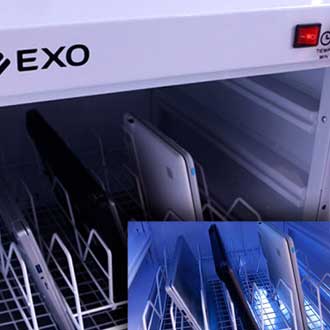 Disinfection of COVID-19 with UVGI Technology
This type of disinfection proves to be very effective for viruses such as COVID-19, disinfecting quickly, with low energy cost and high efficiency.
We take care of the most important things
We are committed to developing solutions that fit the current context.
Write to us and we will advise you on the most suitable biosecurity solution for your needs.