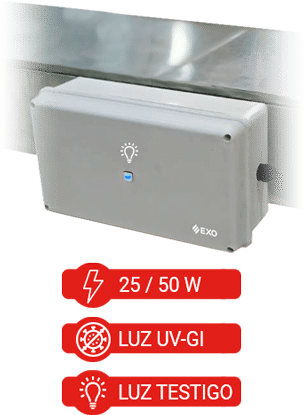 Pampero Ultraviolet Light Sanitizer for Ventilation Systems
Pampero Single / Double / Plus Disinfection System
Ventilation and Air Conditioning free of fungi, bacteria and viruses.
This air disinfection unit with 25/50W real power (depending on model), is based on UVGI irradiation(germicidal ultraviolet light), which due to its frequency and energy characteristics, is optimal for inactivating bacteria, fungi and viruses according to international experience and research.
Its installation is simple and its operation is automatic, it reduces the viral load of the air that circulates through the ventilation and air conditioning ducts.
With the successive air renewals it achieves environments with low viral and bacterial load.
The Pampero sanitizing unit allows the viral load to be lowered using the same ventilation and air conditioning systems already installed in the buildings.
An indicator light on the outside of each unit allows to control the correct operation of the system.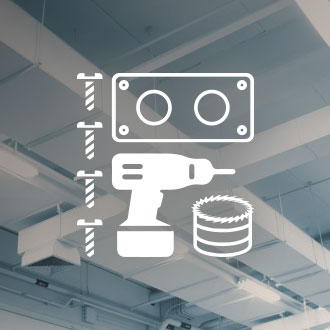 Very easy installation
It is installed on the same ventilation duct. Each unit comes with a template guide to facilitate the marking of the holes to be drilled.
All you need is a drill and a 45/50 mm cup drill bit and drill the holes according to the guide template. It is delivered with the necessary self-drilling screws for secure anchoring to the duct.
Finally, the electrical connection must be made at 220/110V with a cable of at least 1.5 mm² section.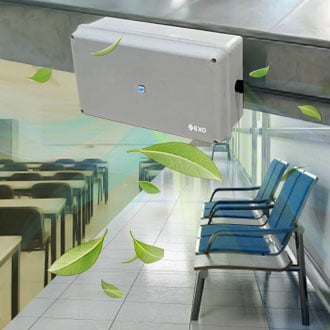 Multiple usage destinations
The Pampero sanitizing module can be installed in public transport, reception rooms of all kinds, commercial premises, classrooms, laboratories, production plants, public service establishments, bathrooms and changing rooms, canteens, common areas in hospitals, clinics, nursing homes, schools, clubs, gyms and in all buildings or vehicles that have ducts for the flow of ventilation and / or air conditioning.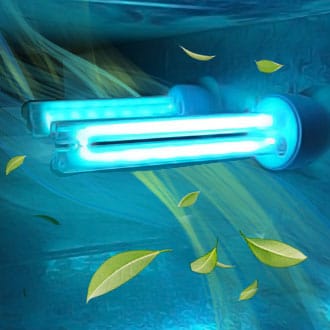 COVID-19 Disinfection with UV-GI Technology
This type of disinfection proves to be very effective for viruses such as COVID-19, disinfecting quickly, with low energy cost and high efficiency.
UV-GI(germicidal ultraviolet light) bulbs look like fluorescent bulbs, they are made of a special glass that allows UV light waves to pass through it and destroy pathogens.
The ultraviolet light from the Pampero units is an excellent sanitizer of the air circulating through the ventilation ducts.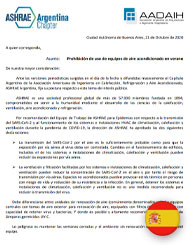 "...] air conditioners should not be seen as an aggravating factor in the transmission of the virus, but on the contrary, when used properly they can help mitigate the spread of the disease in buildings.
Finally let them know that there are available in the Argentine market portable air purifiers equipped with HEPA filters and germicidal lamps that can be used in any type of environment as a complement to the air conditioning equipment" (Pte. Pablo Echevarría, ASHRAE).
We take care of the most important things
We are committed to developing solutions that fit the current context.
Write to us and we will advise you on the most suitable biosecurity solution for your needs.